Cargo.id – Seluruh dunia mulai dari pebisnis dan lapisan masyarakat bisa merasakan bagaimana dahsyatnya dampak yang diberikan Pandemi Virus Corona.
Wabah yang belum 1 tahun menyebar ini telah meluluhlantakan perekonomian dunia. Indonesiapun tak luput dari serangan pandemi ini.
Pandemi Corona yang awalnya merupakan masalah di sektor kesehatan telah menyebar ke berbagai sektor kehidupan. Mulai dari transportasi, pendidikan, sosial, keamanan, keuangan hingga bisnis.
Wabah ini juga memukul bisnis logistik, khususnya yang menggunakan transportasi laut. Trisnawan Sanjaya, Wakil Ketum DPP Asosiasi Logistik dan Forwarder Indonesia (ALFI) Bidang Supply Chain & E-Commerce mengatakan, wabah Covid-19 berdampak besar terhadap lapis (tier) bisnis logistik paling hulu, seperti logistik di industri manufaktur.
Menurutnya hingga April lalu ship call (di Tanjung Priok) anjlok dari 150 kapal menjadi 50 kapal. Begitu juga dengan kargo di BandaraSoekarno-Hatta dari 50 pesawat turun menjadi hanya 35 pesawat saja. Begitu juga dengan Indonesian National Shipowners Association (INSA) mencatat pendapatan perusahaan pelayaran nasional mengalami kemerosotan yang tajam sejak pandemi Covid-19.
Seperti dijelaskan Carmelita Hartoto, Ketua Umum DPP INSA Carmelita Hartoto, hingga April lalu pendapatan angkutan penumpang telah merosot 75% hingga 100%. Untuk angkutan kontainer kondisinya juga hampir sama, pedapatan merosot 10% sampai 25%. Lalu untuk angkutan jenis barang lainnya seperti, curah kering, liquid tanker, tug and barges, juga mengalami penurunan pendapatan 25% sampai 50%.
Baca juga : Jasa Kirim Barang di Batam Terpercaya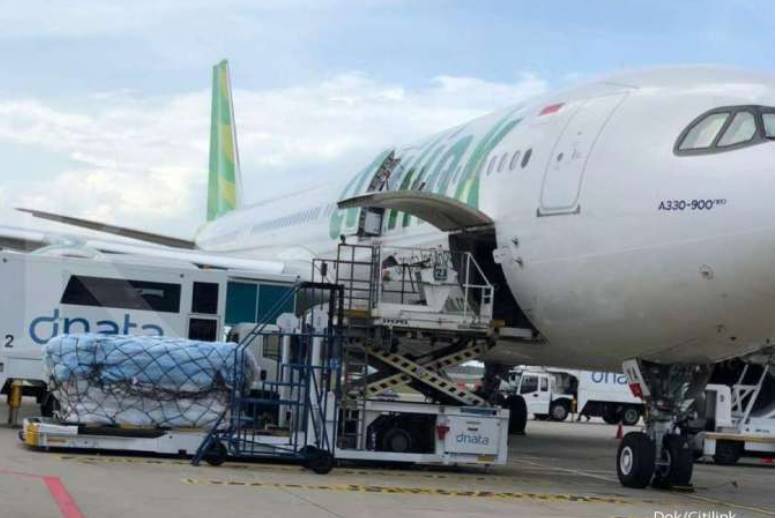 Kondisi perusahaan pelayaran saat ini makin memburuk, karena juga harus menghadapi merosotnya harga minyak dunia. Akibat dari anjloknya harga minyak dunia, membuat aktivitas perusahaan Migas baik di hulu hingga hilir berkurang. Mereka terpaksa harus melakukan efisiensi. Bahkan ada diantaranya yang harus stop operasi.
Apa yang terjadi di sektor Migas itu, membuat pelaku usaha pelayaran merasakan imbasnya. Perusahaan Migas mengurangi support dari perusahaan pelayaran. Seperti penurunan sewa atau renegosiasi kontrak 30% hingga 40 %.
Padahal di sisi lain, biaya yang harus dikeluarkan perusahaan pelayaran tidak berkurang, bahkan cenderung bertambah. Seperti untuk pembiayaan leasing dan spare part kapal yang menggunakan mata uang dolar AS.
Di saat pandemi seperti ini banyak juga pelanggan yang menunda pembayaran sewa. Cash flow perusahan pun ikut terganggu. Menurut Carmelita saat ini perusahaan pelayaran dalam situasi yang sulit. Mereka butuh stimulus yang tepat serta cepat dari pemerintah maupun stakeholder lainnya.
Seperti diketahui, pemerintah memang telah memberikan stimuls untuk pelaku bisnis. Untuk sektor pelayaran, pemerintah memberikan dispensasi perpanjangan sertifikat kapal dan sertifikat crewing yang tidak membahayakan aspek keselamatan. Ada juga dispensasi pemberlakuan penundaan docking untuk kapal yang sedang dalam masa operasional. Menurut Carmelita, INSA sangat mengapresiasi stimulus yang telah diberikan tersebut. Meski demikian, pihaknya juga masih menantikan stimulus-stimulus lainnya untuk industri pelayaran.
Ketua Asosiasi Logistik Indonesia (ALI) Zaldi Ilham Masita menjelaskan wabah Corona telah merubah prilaku konsumen yang pada akhirnya mengubah juga peta bisnis logistik. Pelaku bisnis logistik di lini Business to Customer (B2C) dan Customer to Customer (C2C) mengalami peningkatan permintaan yang signifikan. Sebaliknya pemain logistik Business to Business (B2B) mengalami penurunan. Ini terjadi karena ada perubahan perilaku belanja dari konsumen yang bergeser ke ranah online untuk memenuhi kebutuhan mereka.
Itu bisa terlihat dari kategori produk yang dikirim yang mengalami perubahan. Sebelum pandemi produk fesyen dan elektronik menjadi primadona. Kini permintaan untuk pengiriman produk-produk kebutuhan pokok, seperti makanan justru meningkat.
Baca juga : Fungsi Surat Pengiriman Barang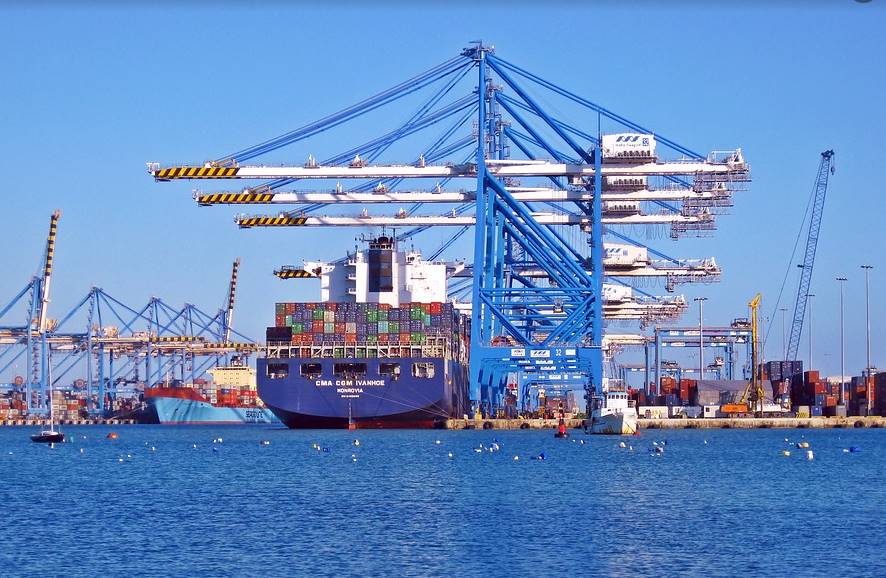 Secara umum, diakui oleh Zaldi Ilham Masita tahun ini pertumbuhan bisnis logistik akan mengalami penurunan alias minus. Setelah dalam lima tahun terakhir selalu mengalami pertumbuhan yang positif.
Menurunnya pertumbuhan bisnis logistik akibat Covid-19 membuat persaingan semakin sengit. Di satu sisi, pelaku usaha dituntut memberikan pelayanan lebih cepat dan mudah (pick-up), sementara di sisi lain, biaya operasional meningkat karena harus meningkatkan safety terhadap virus.
Masa Depan Datang Lebih Cepat
Prilaku konsumen yang berubah juga harus segera diantisipasi oleh pelaku usaha logistik. Menurut Zaldi Ilham Masita, datangnya wabah Corona, bisa diartikan sebagai alarm, ataumorning call bagi pelaku bisnis logistik. Saat ini permintaan konsumen bergeser ke komoditas primer (core products), seperti makanan dan produk segar.
Diakui oleh Zaldi Ilham, wabah Covid-19 telah mendorong percepatan evolusi permintaan konsumen terhadap layanan logistik atau e-commerce dari produk manufaktur ke core fresh products. Perubahan ini jelas jadi tantangan berat buat pelaku usaha logistik. Pasalnya, produk-produk segar (fresh) membutuhkan penanganan yang tidak mudah. Di saat pandemi konsumen menuntut penanganan dan pengiriman produk segar yang cepat tetapi juga murah.
Dalam sebauh diskusi mengenai dampak wabah corona terhadap bisnis logistik yang diselenggarakan beberapa waktu lalu, Ketua Umum Asosiasi Perusahaan Jasa Pengiriman Ekspres, Pos, dan Logistik Indonesia (Asperindo) Mohamad Feriadi mengatakan, wabah Covid19 telah membuat masa depan datang lebih cepat.
Pelaku usaha dipaksa harus belajar lebih cepat dalam menghadapi perubahan perilaku konsumen. Penggunaan teknologi modern pun kini sudah jadi kebutuhan utama bagi peruasahaan logistik.
Menurutnya, dampak Covid-19 akan sangat bergantung dari model bisnis masing-masing perusahaan. Bagi perusahaan berbasis digital dan berorientasi konsumen, kondisi saat ini bisa tumbuh. Tetapi, bagi yang mengandalkan pelanggan korporasi akan mengalami penurunan bisnis. Pada akhirnya pelaku usaha logistik yangbakal bertahan dari dampak Covid-19 adalah yang memiliki jaringan fisik luas, teknologi yang baik, dan business model yang tepat.
Disadari atau tidak, menurut mantan Menteri Perhubungan Ignasius Jonan, life never be the same setelah pascapandemi Covid-19. Saat berbicara sebagai narasumber dalm diskusi bertajuk Surviving the Covid-19, Preparing the Post, mantan Direktur Utama PT Kereta Api Indonesia ini menjelaskan, Semua orang akan menyesuaikan diri terhadap social distancing atau physical distancing, termasuk dalam berbisnis sehigga pelaku usaha perlu menata ulang bisnisnya dengan pelanggan. Ke depan, pelaku bisnis logistik tidak lagi sekadar mengirim barang saja, tetapi harus bisa berperan menjadi konsultan bagi pelanggannya.
Menghadapi dampak Covid-19, ada dua saran yang diajukan Jonan.
Baca juga : Tarif Pandu Logistik Terbaru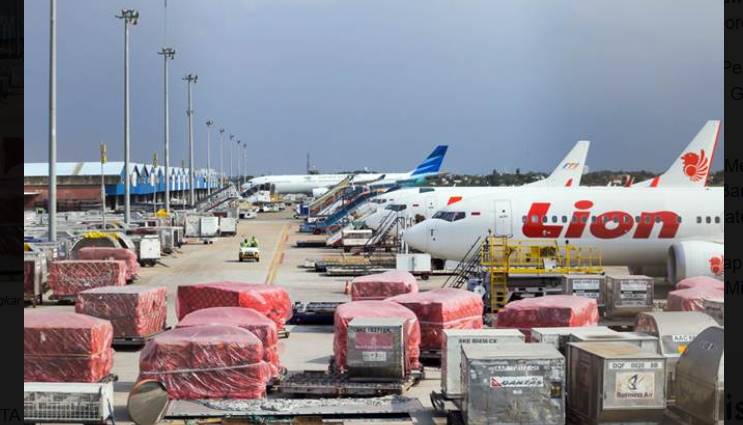 Pertama, perusahaan logistik harus menerapkan teknologi informasi dan harus bisa mementukan konsumen potensial. Ia mengatakan salah satu kekurangan bisnis logistik di Indonesia adalah yang kurang menggunakan TI. Menurutnya, pengalaman membuktikan saat memimpin PT KAI, penggunaan digitalisasi efektif meningkatkan efisiensi dan mengubah budaya bisnis menjadi lebih baik.
Kedua, pada masa sepi order ini merupakan waktu yang tepat bagi perusahaan untuk mendekatkan diri ke pelanggan. Mencari tahu apa saja ekspektasi dari mereka terhadap layanan logistik. Melalui cara ini, perusahaan akan bisa mengetahui siapa saja pelanggan loyal serta potensial, dan mana yang tidak.
Direktur Utama PT Lookman Djaja, Kyatmaja Lookman mengungkapkan, wabah Covid-19 memang berdampak besar terhadap bisnis angkutan barang atau trucking, terutama dari sisi operasional dan biaya.
Ada beberapa biaya ekstra di bisnis trucking yang muncul akibat pandemic Covid-19. Diantaranya peningkatan safety pengendara dan kenaikan biaya untuk mencegah penyebaran virus di tengah kebijakan pembatasan sosial di berbagai daerah.
Sopir truk, termasuk surat-surat yang dibawanya, bisa menjadi media efektif untuk menularkan virus corona karena mereka bergerak dan berinteraksi dengan banyak orang. Oleh karena itu, perusahaan harus melengkapi mereka dengan masker, sarung tangan, disinfektan dan lain-lain.
Kyatmaja Lookman memperkirakan, wabah Covid-19 akan mengubah cara orang melakukan bisnis, seperti pascaserangan teroris 9 September 2000. Sejak saat itu, protokol keamanan diperketat, semua gedung menggunakan metal detector. Begitu juga wabah Covid-19 bakal membuat thermal gun, masker dan sarung tangan untuk sopir menjadi sesuatu yang wajib. Selain itu, digitalisasi dan data akan semakin meningkat untuk mengurangi interaksi langsung antar-manusia.